The sub-construction is important and fundamental to install the new floor plate as well as the future furniture and interior of the Sprintervan. Our basis are spruce slats glued to the vehicle floor with Sikaflex.
We already told you about removing the old floor panel and the small surprises we found below. Now we install the sub-construction wich will function as the base for all further installations!
Because of its firmness and elasticity, spruce wood is very suitable as construction timber. It is lightweight and easy to process. Spruce is available at a reasonable price and very sustainable because it regrows relatively fast. In Europe, spruce wood is the most common wood; it covers about 30 % of Germany's total forest area which makes it the most reoccurring tree species in German forests.
So, we chose spruce wood for our sub-construction because of its great characteristics, weight and price; 2000 x 36 x 17 mm in size. With the construction glue Sikaflex, we glued the slats lengthwise on the clean and grease-free floor.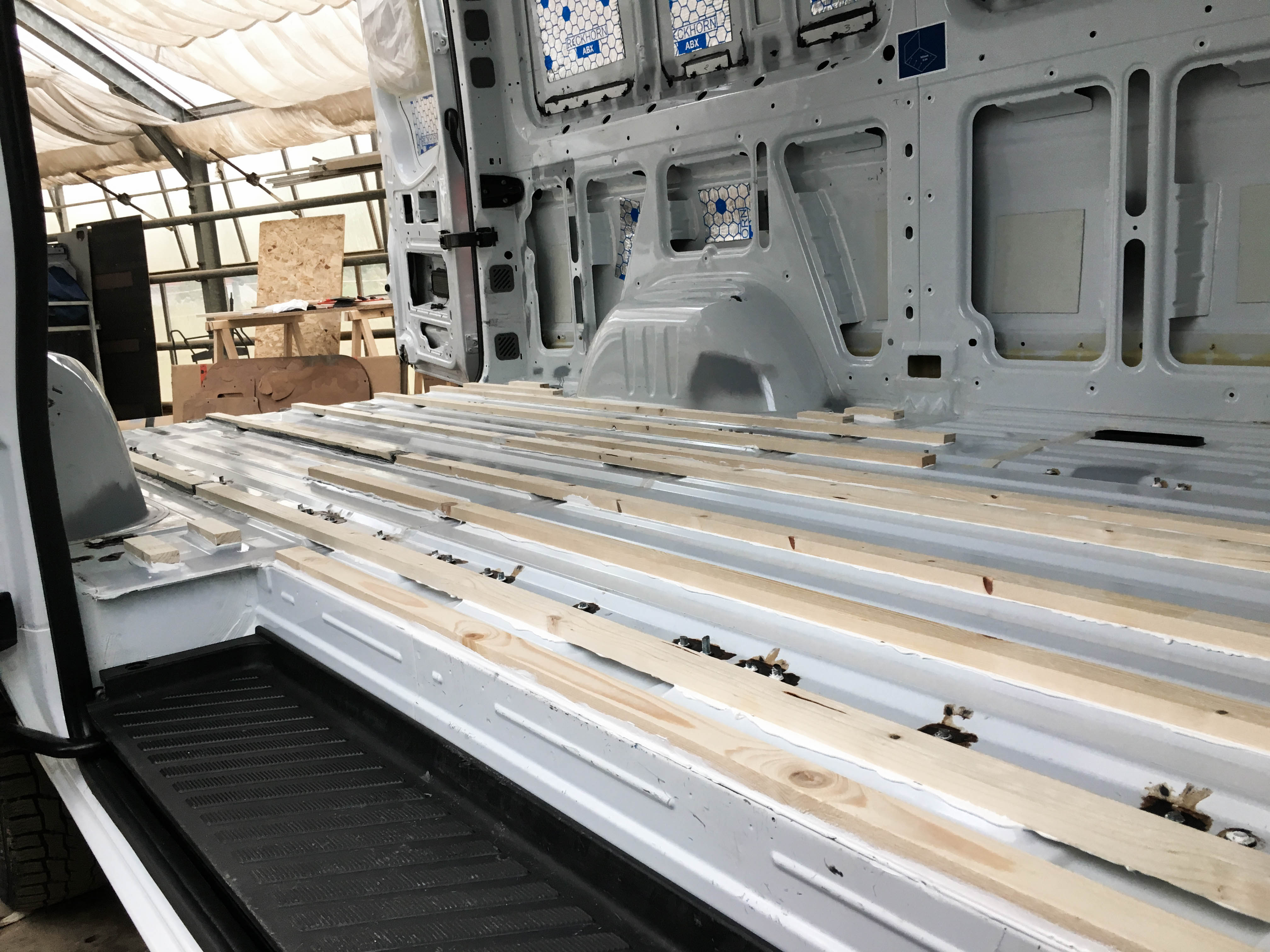 While positioning the slats, we always kept our layout in mind, so we left out the space for the shower tray, shortened some of the slats and put them mainly where we will have to install furniture. We weighed the slats down with wrapped stones and let the glue dry over night.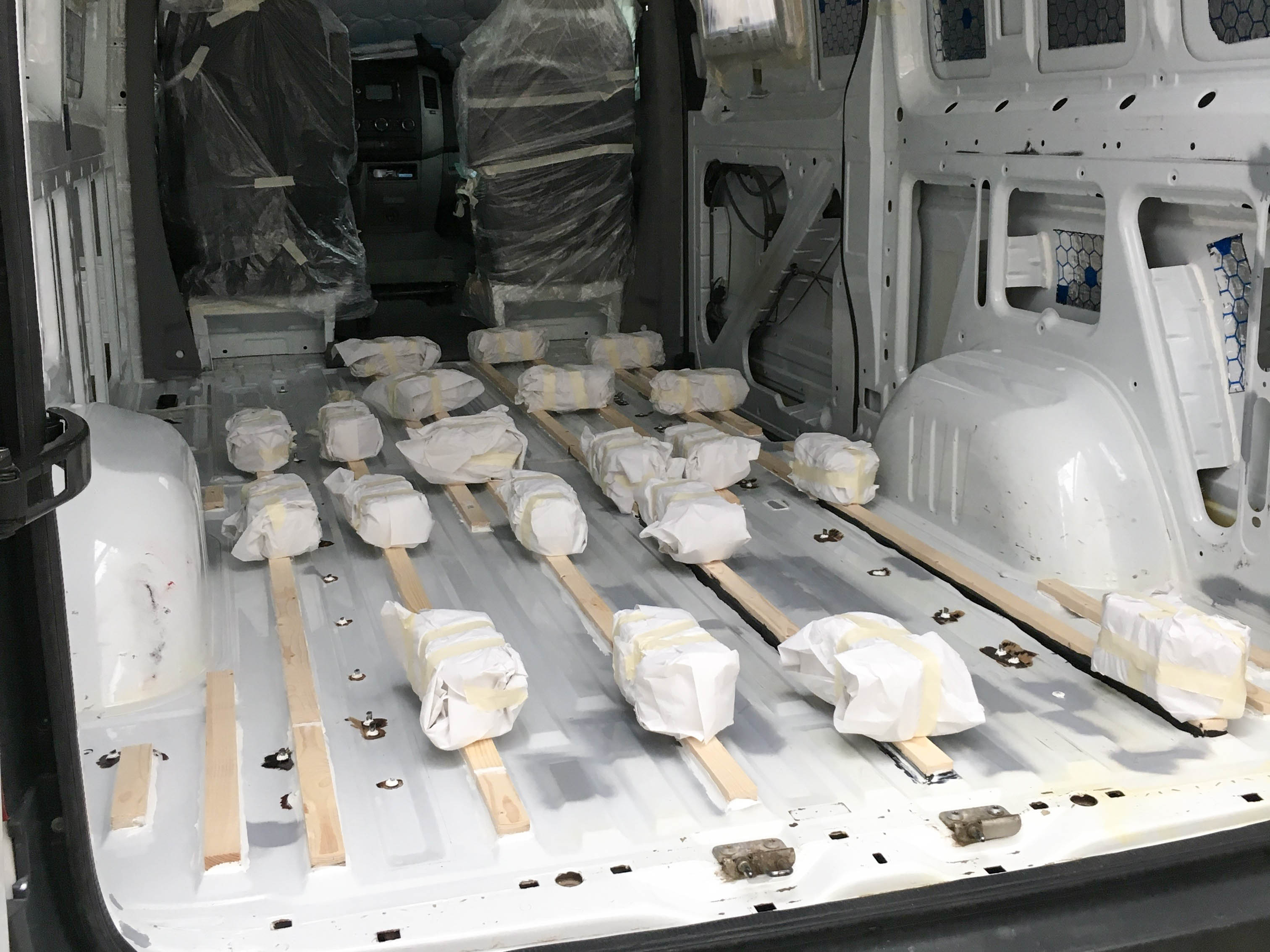 Then followed the thermal insulation with 25 mm Armaflex between as well as 3 mm Armaflex tape on top of the slats – but there are a separate posts about the whole subject of insulation 😉
Read about removing our old floor panel and what we found below. Up next we will present the different kinds of wood types that can be used for the new floor panel and which one we chose. Afterwards we install the new floor panel and lay the final flooring.