A nice, big kitchen has lots of workspace. Of course this is also possible in a minimalist mobile home or camper including all devices just like cooker, sink and faucet!
Our oakwood countertop measures 128,0 x 50,0 x 2,6 cm. We got it from the hardware store where we had it cut to our custom size. For a consistent visual appearance and material we chose the same wood as for the shelf of the closet.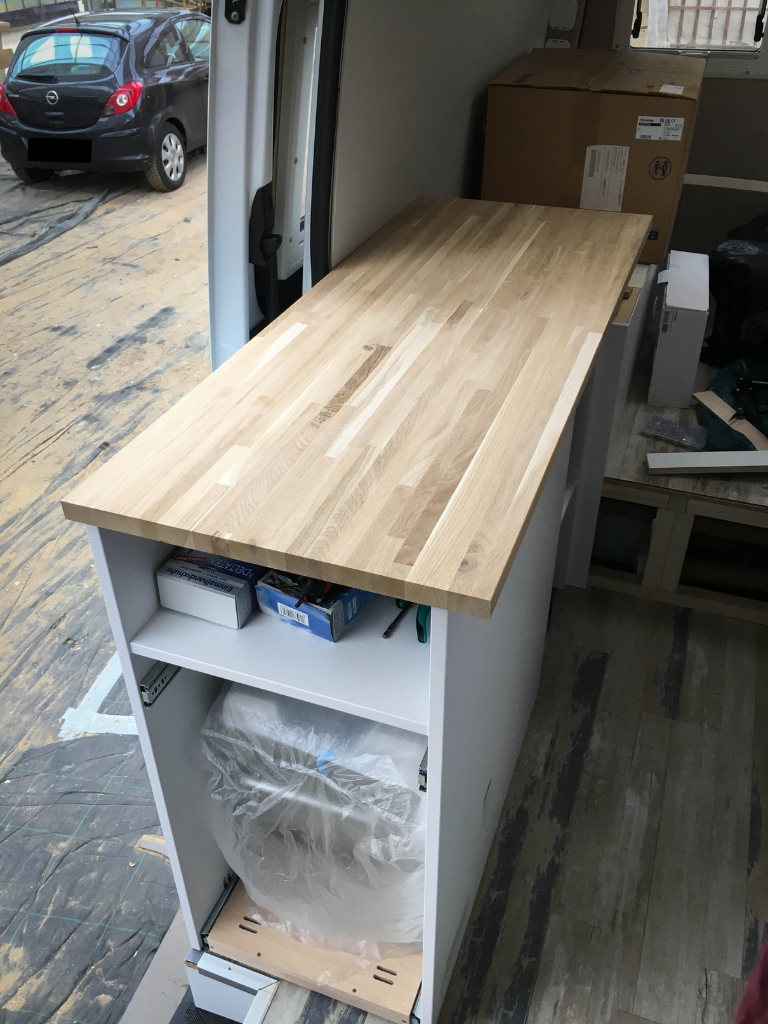 We made cutouts and a milling for the devices according to the installation guides into the countertop
LED-Lightstrip für indirect ambient lighting
To protect the wood of the countertop while sawing the cutouts, we used transfer paper on which we drew the measures of the devices according to the installation guides.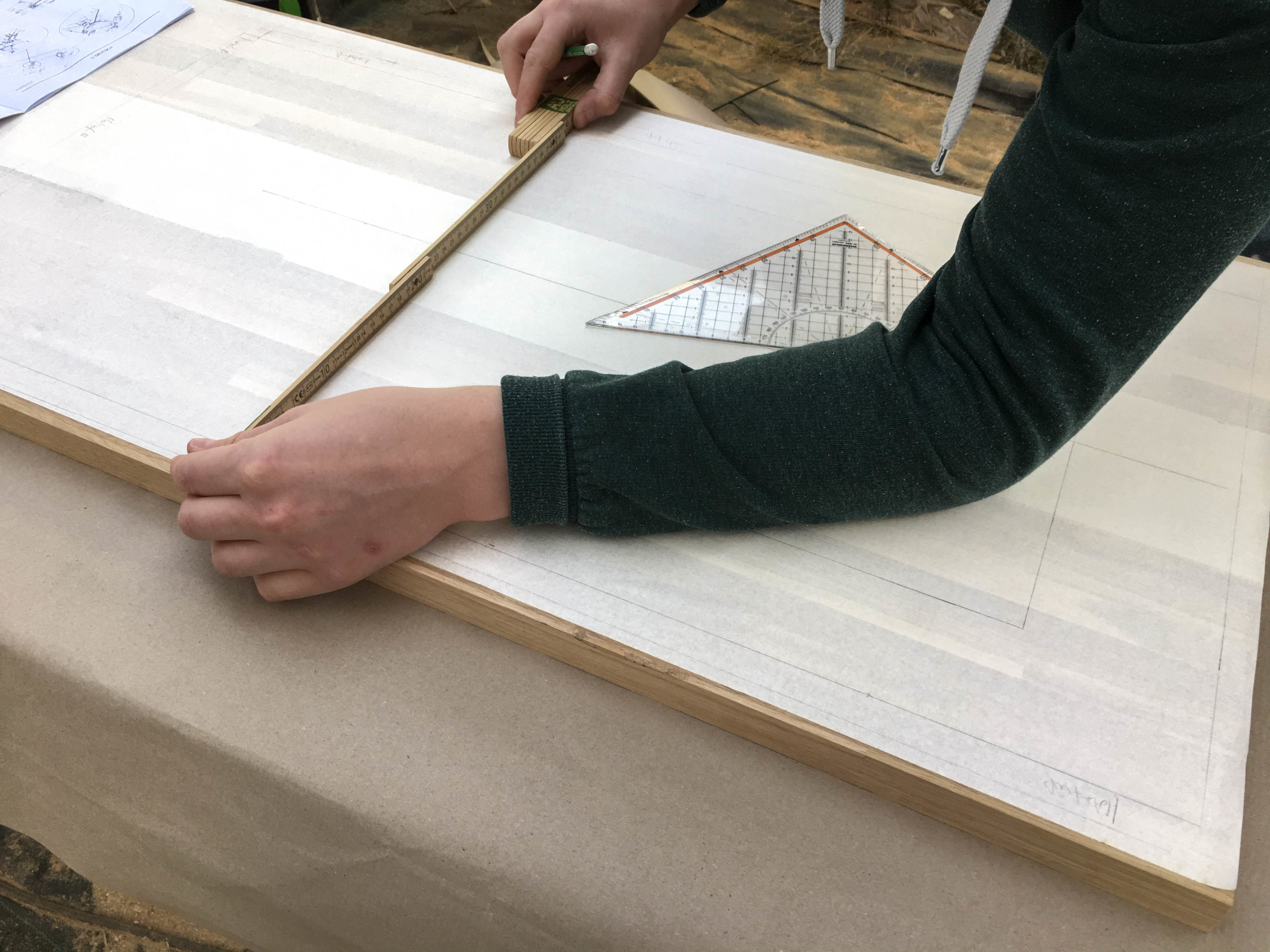 Then we made the cutouts with a jigsaw. When we were done, there was not much left of the wooden countertop 😉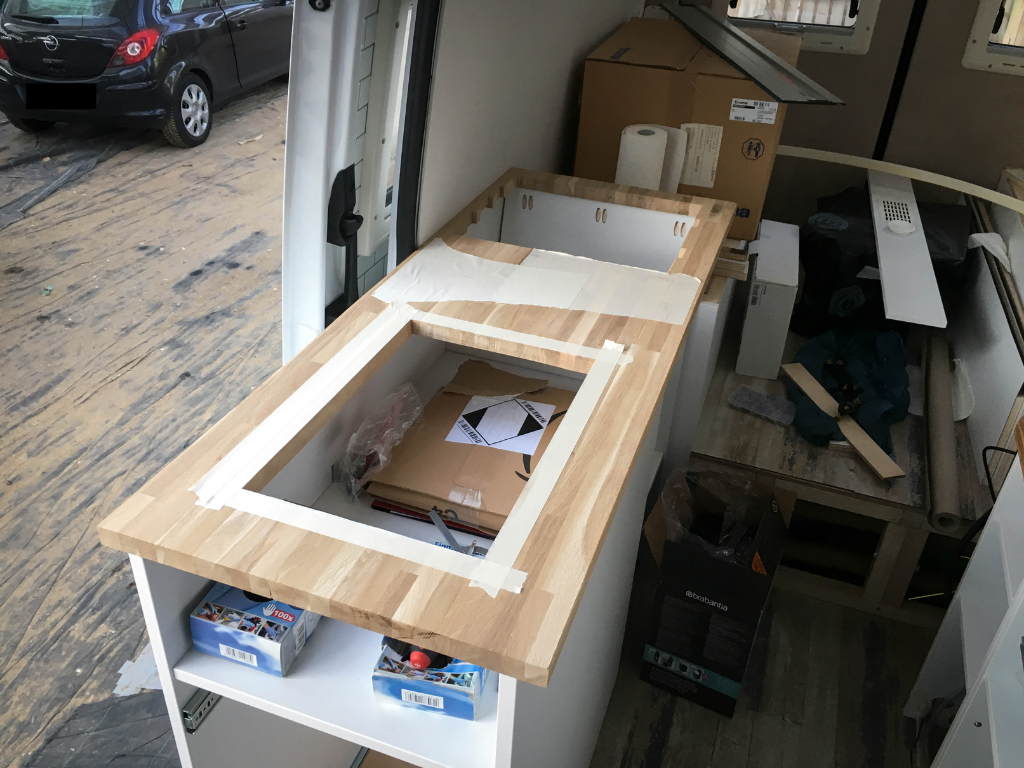 To finalize the cutouts, we checked if all devices fit and if necessary sanded the edges manually.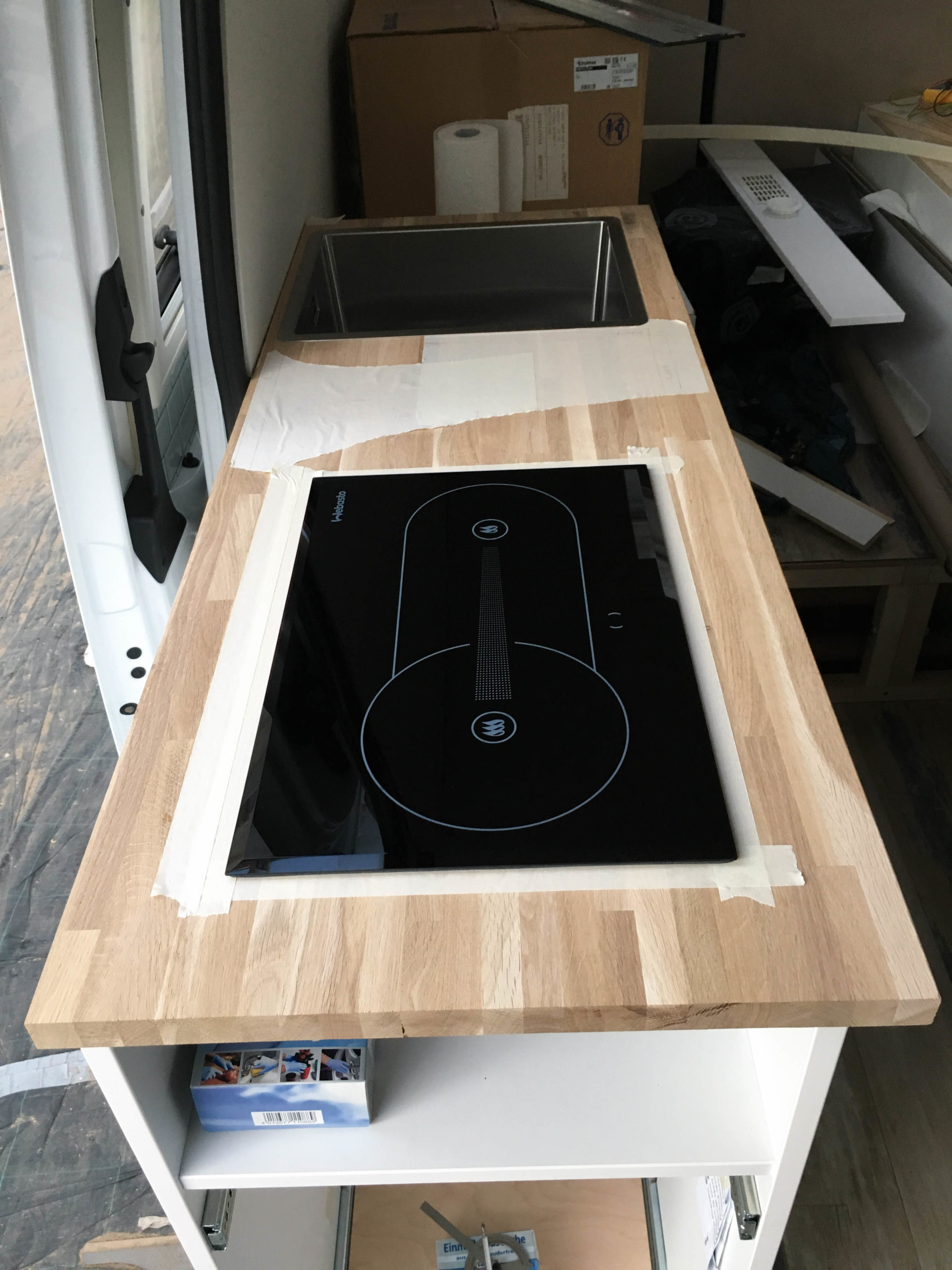 After sanding the whole countertop from every side with our multifunctional tool we added an undercoat as well as a protecting, semi-matt clear coat.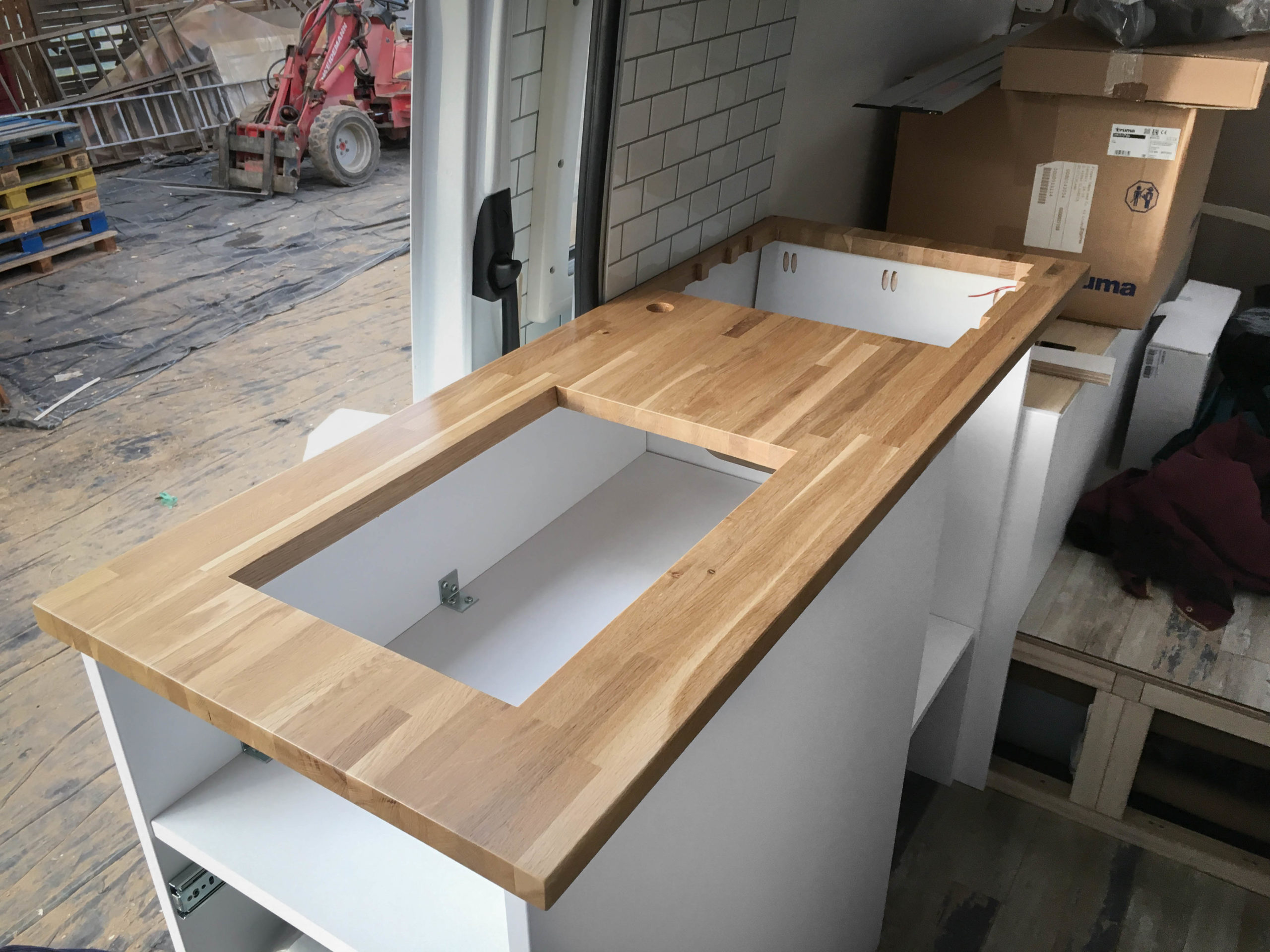 Due to lack of space, we built the devices in not inside but outside. The final installation happened after the countertop including the devices was mounted into the camper.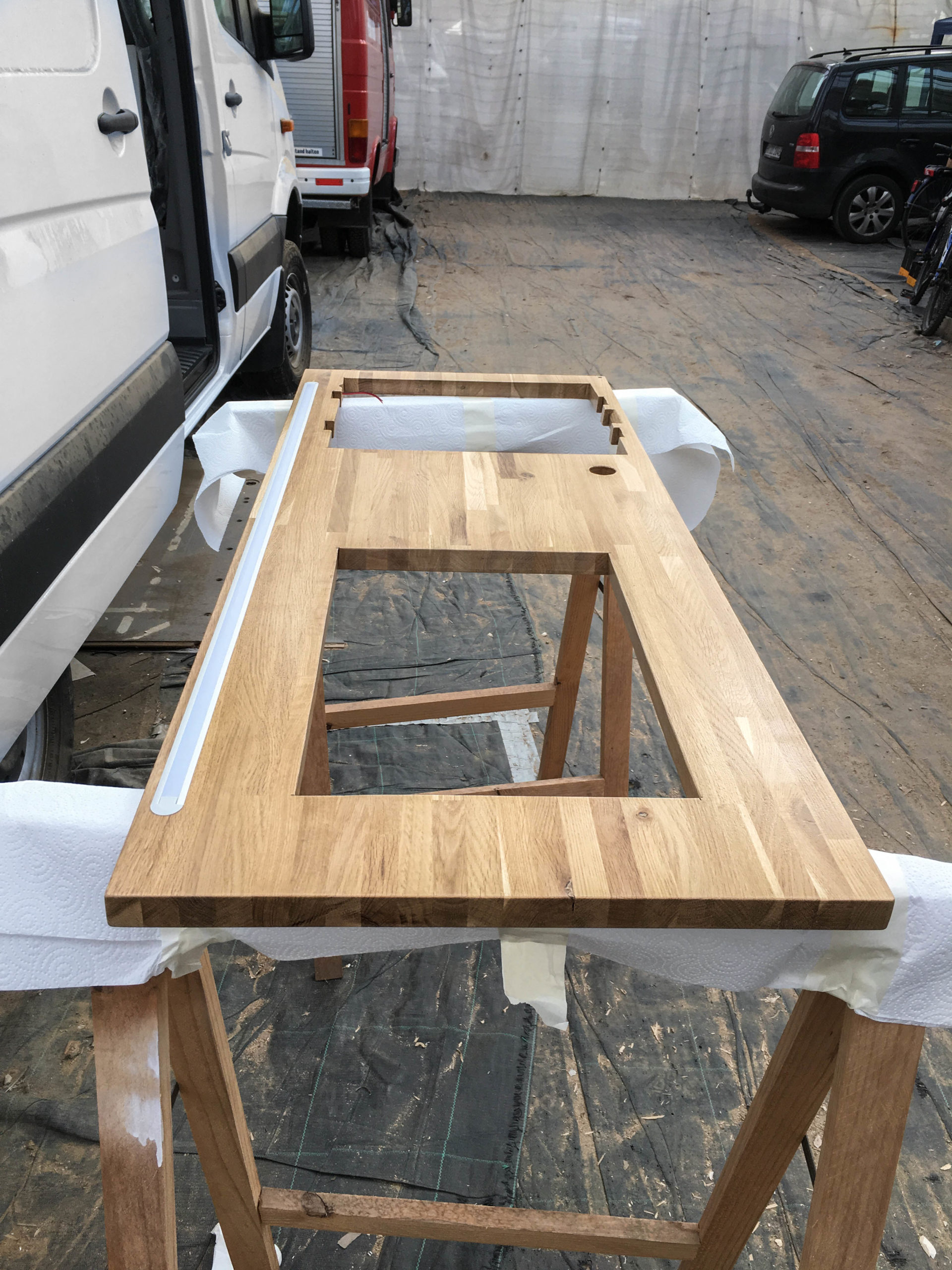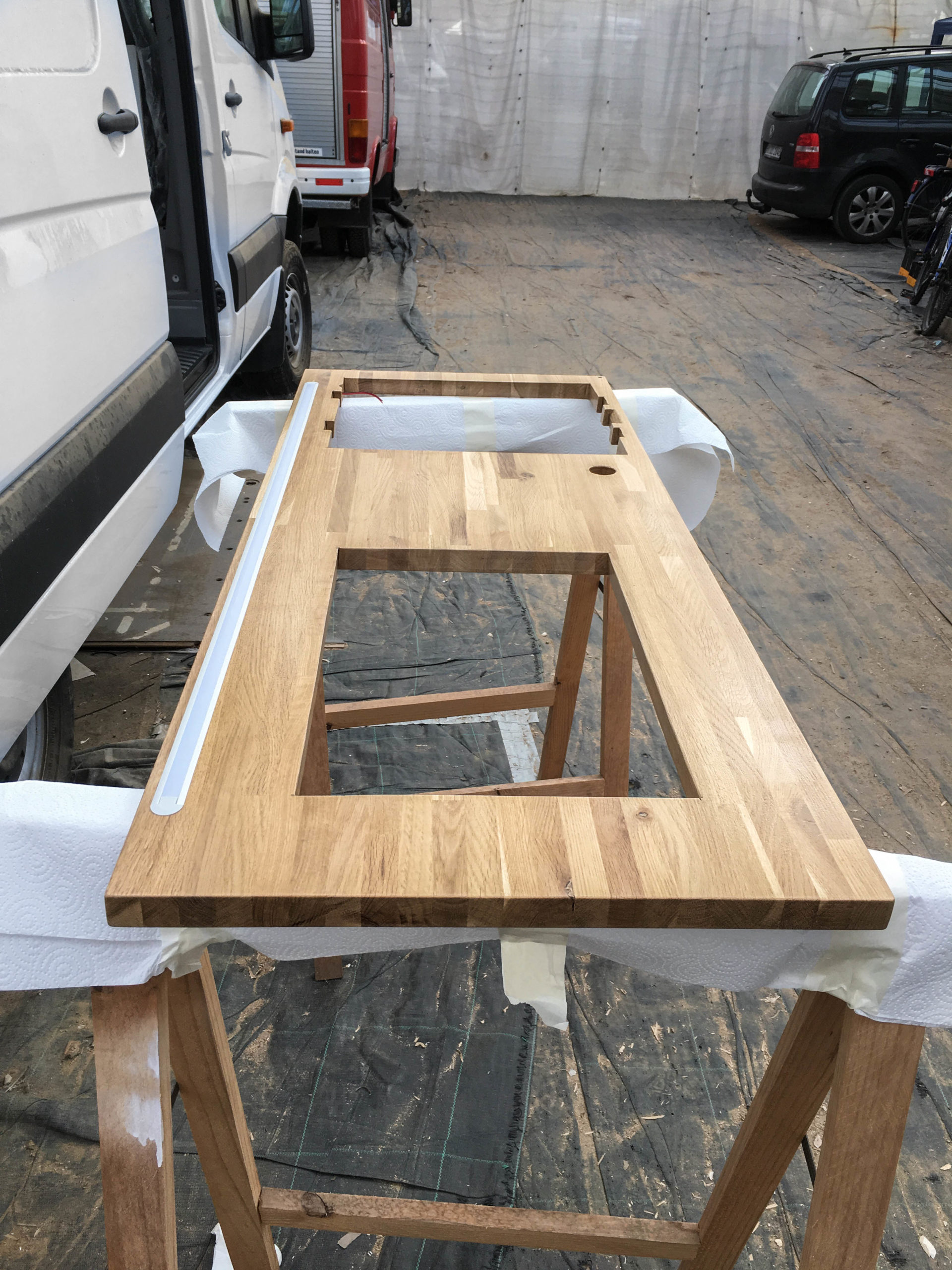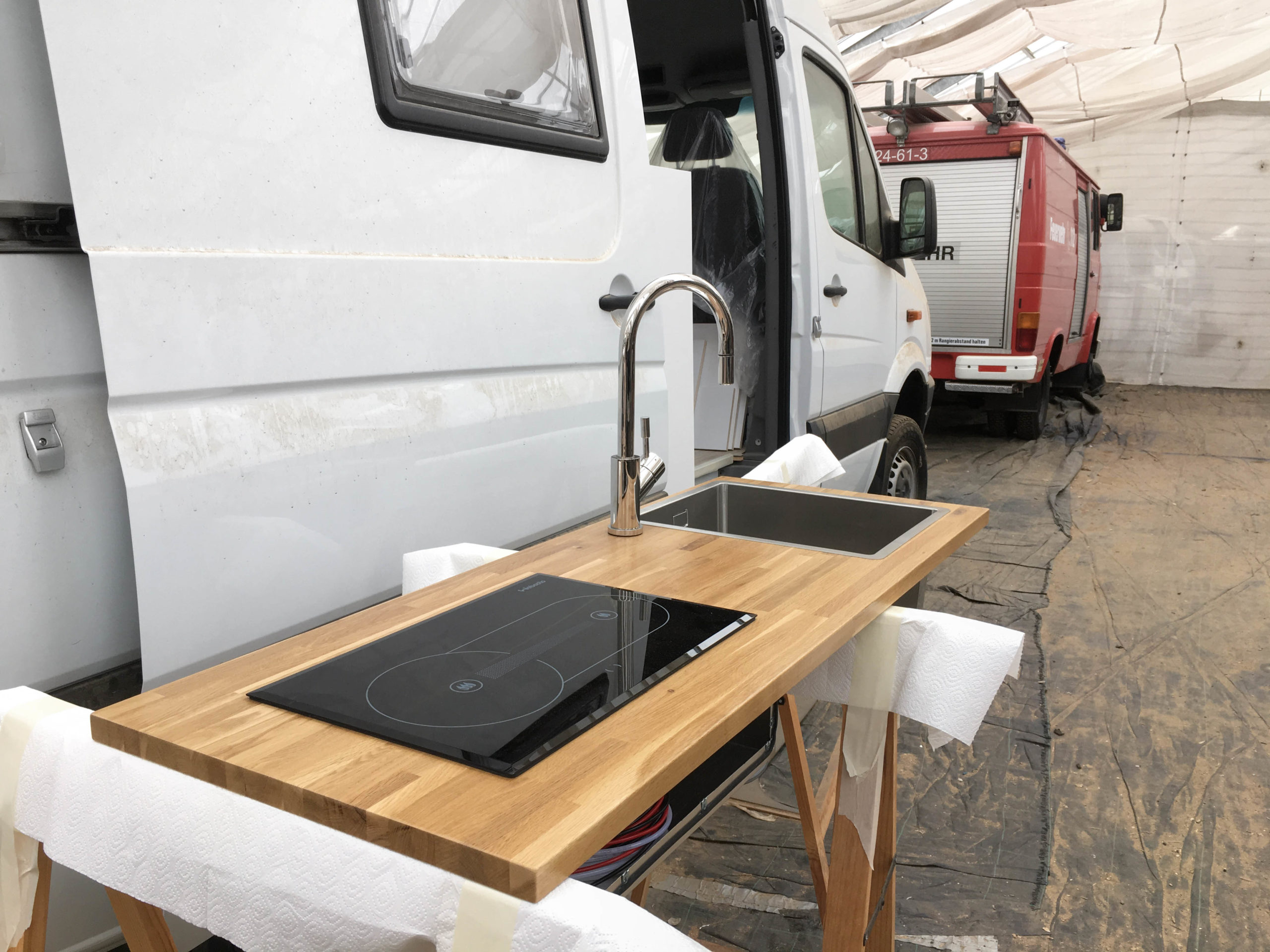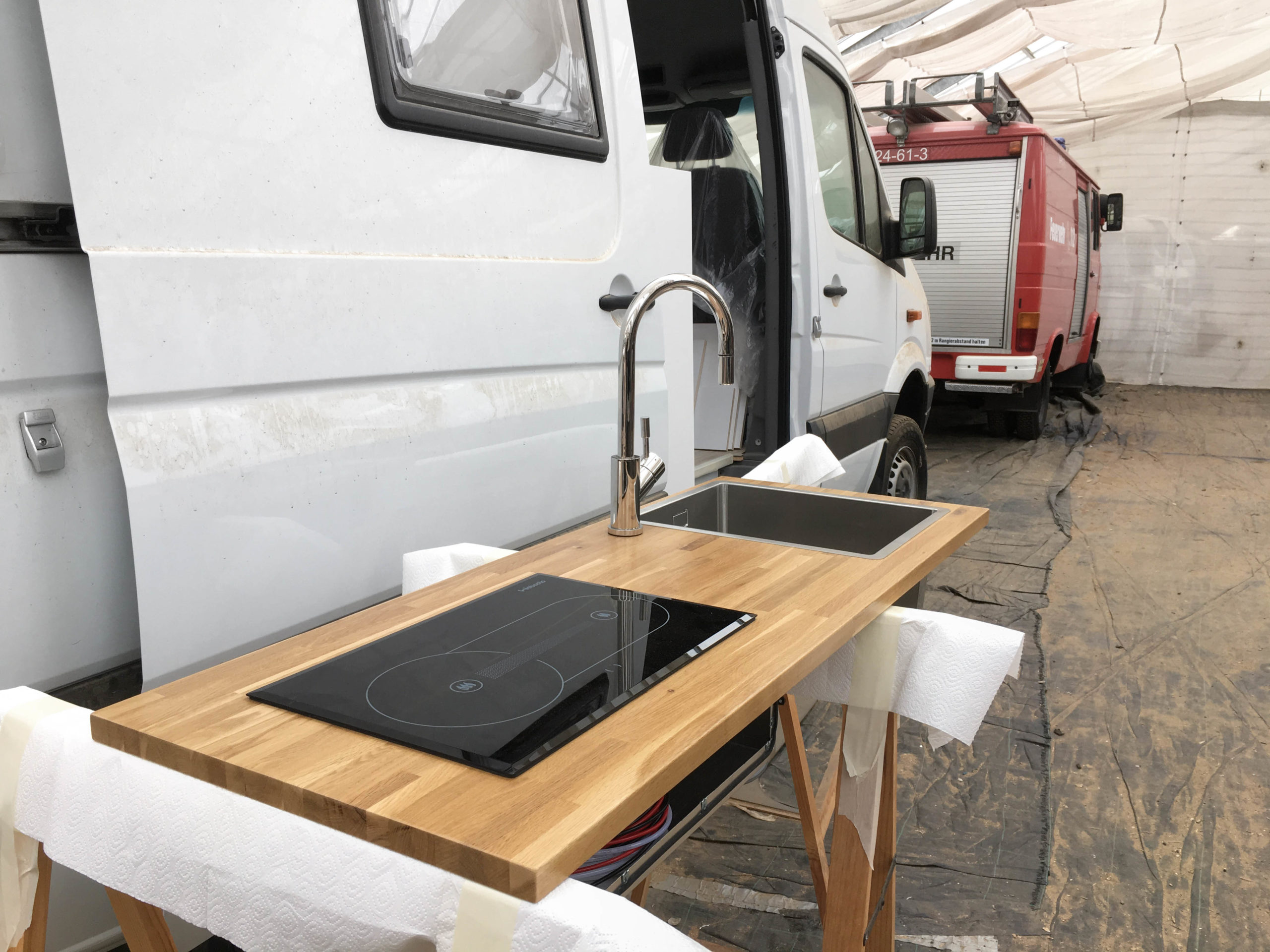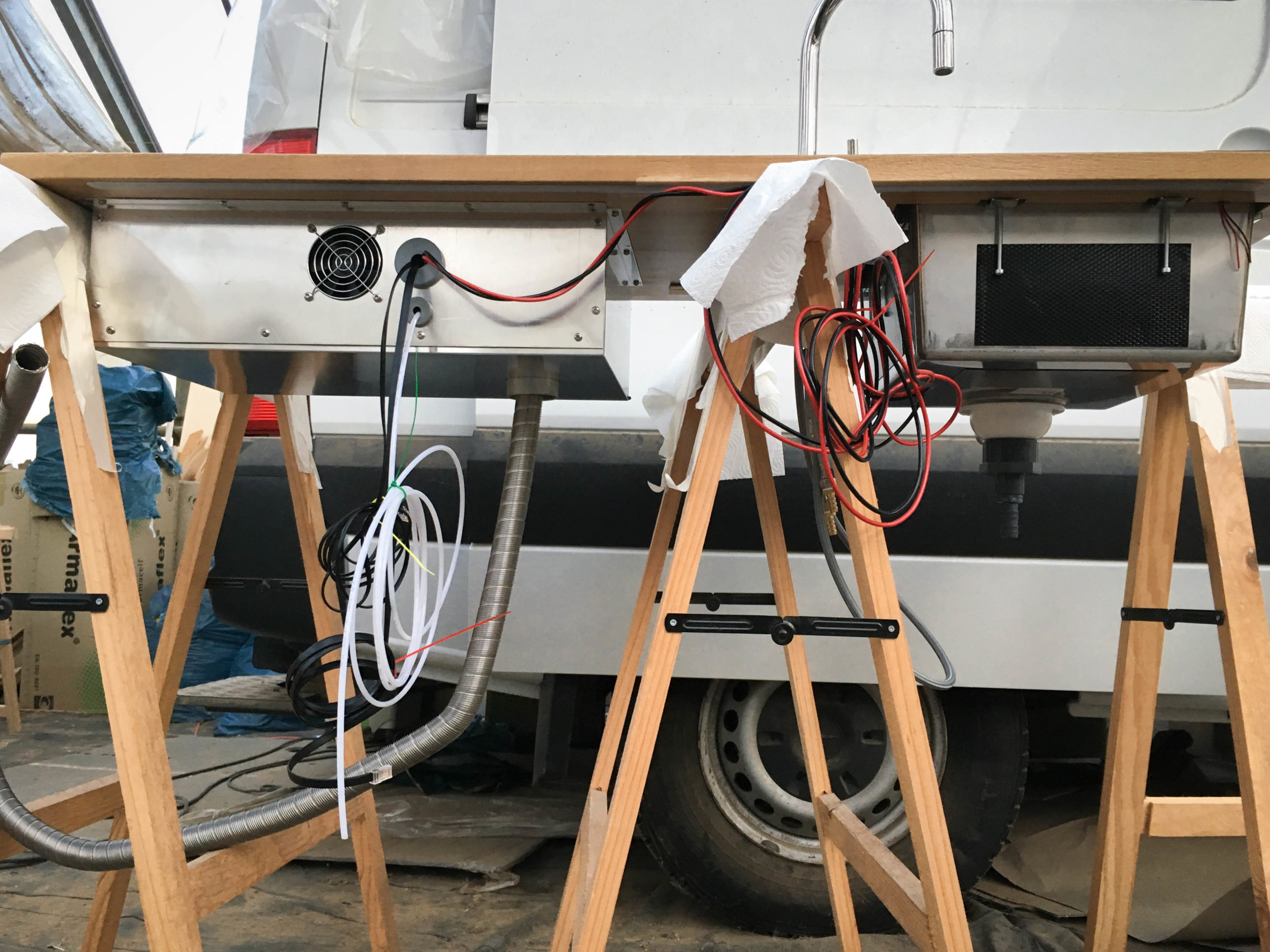 It was challenging to carry and place the countertop as well as the built-in devices – cooker, sink and faucet incl. pipes etc. into the vehicle because of its size and weight, but with two people it was possible. We then mounted the countertop to the kitchenblock with the pre-drilled pocket holes as well as stainless steel angles.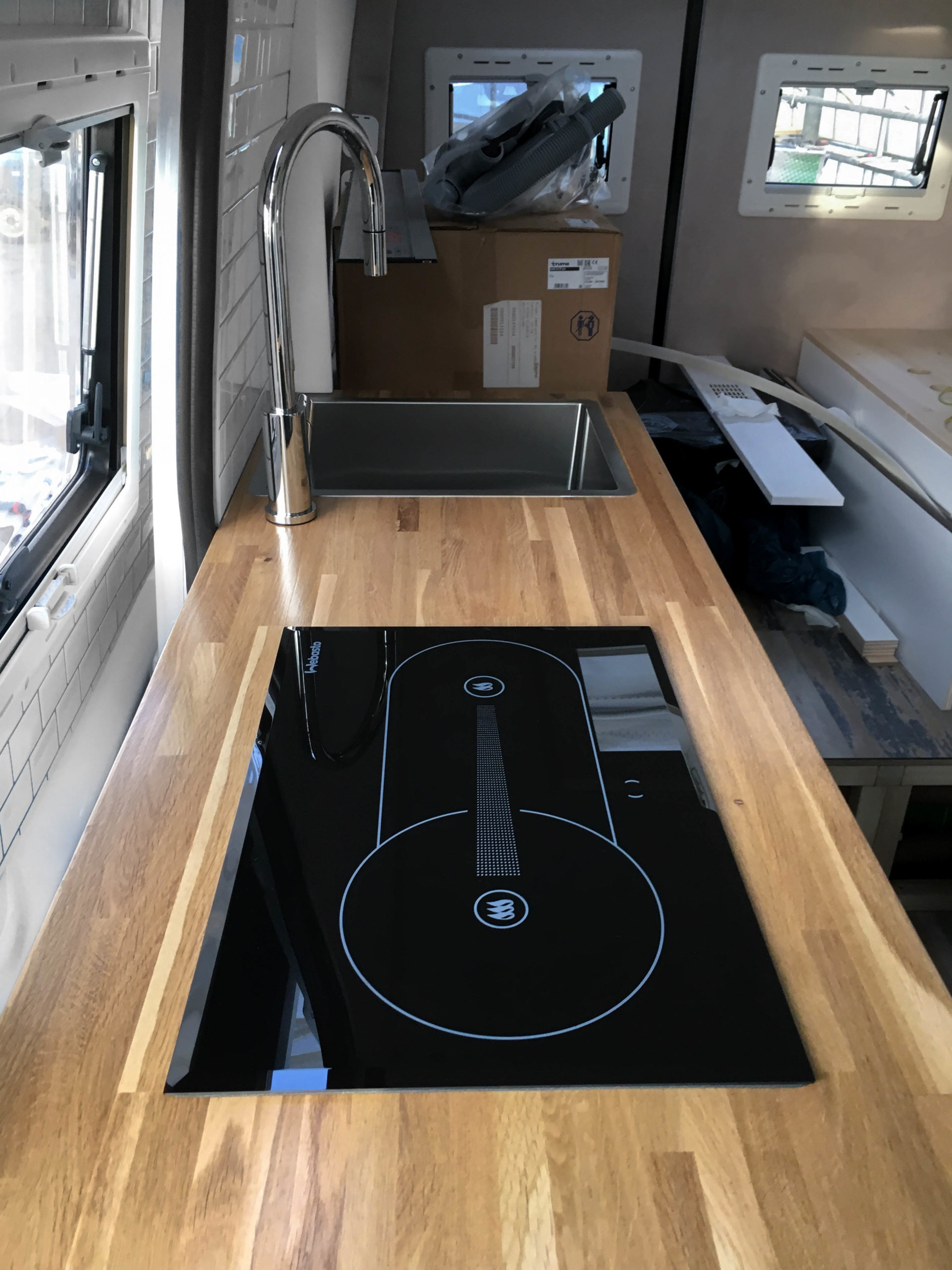 This is the indirect ambient lighting – it works and looks great! We chose a warm color temperature with 3000 K.
Click here for more details and information about our DIY Camper Kitchen as well as the installation of the Dieselcooker and the sink & faucet!