The base of the bathroom in our Camper Van is the custom made Shower Tray made of stainless steel and the platform its installed on!!
As we already mentioned in the post about the installation of the Service Door our original idea of lowering the shower tray into the floor is not possible because the removal of the waste tank through the service door would be at the same height as the black plastic panel outside of the vehicle.
That's why we had to raise the shower tray before the final installation of the toilet and the waste tank so it would be higher than the outside black plastic panel. Therefore we built a wooden frame of OSB-3 and Multiplex. Below the shower tray is the original heater, so we incorporated enough holes for air circulation – our underfloor heating! 😉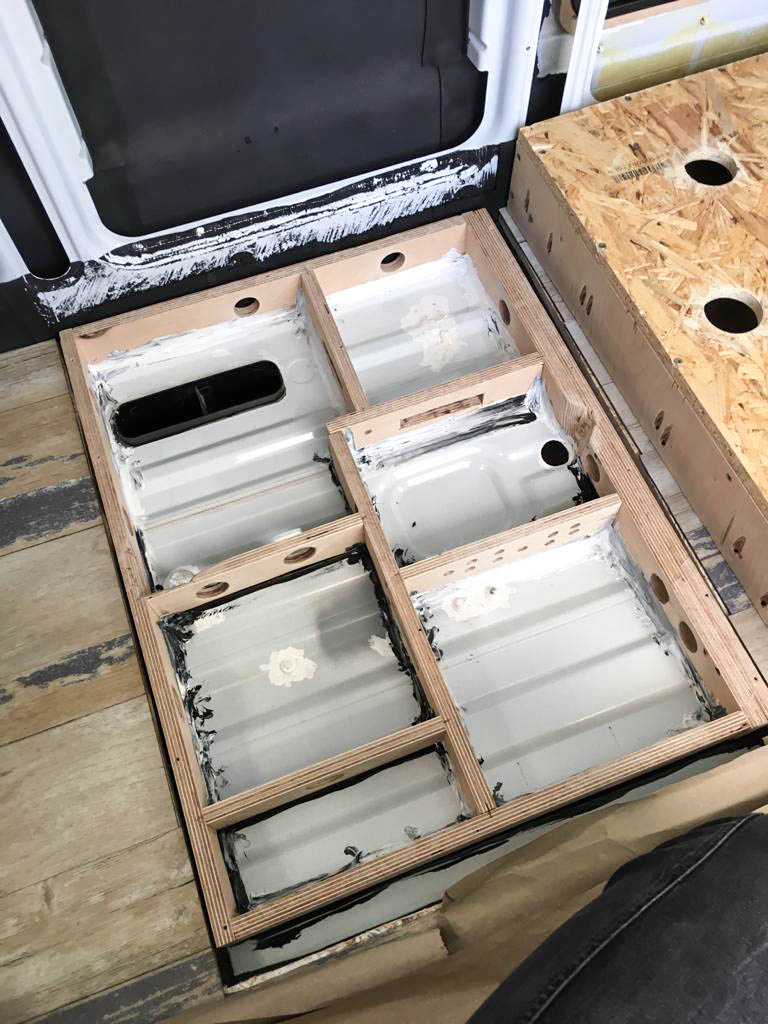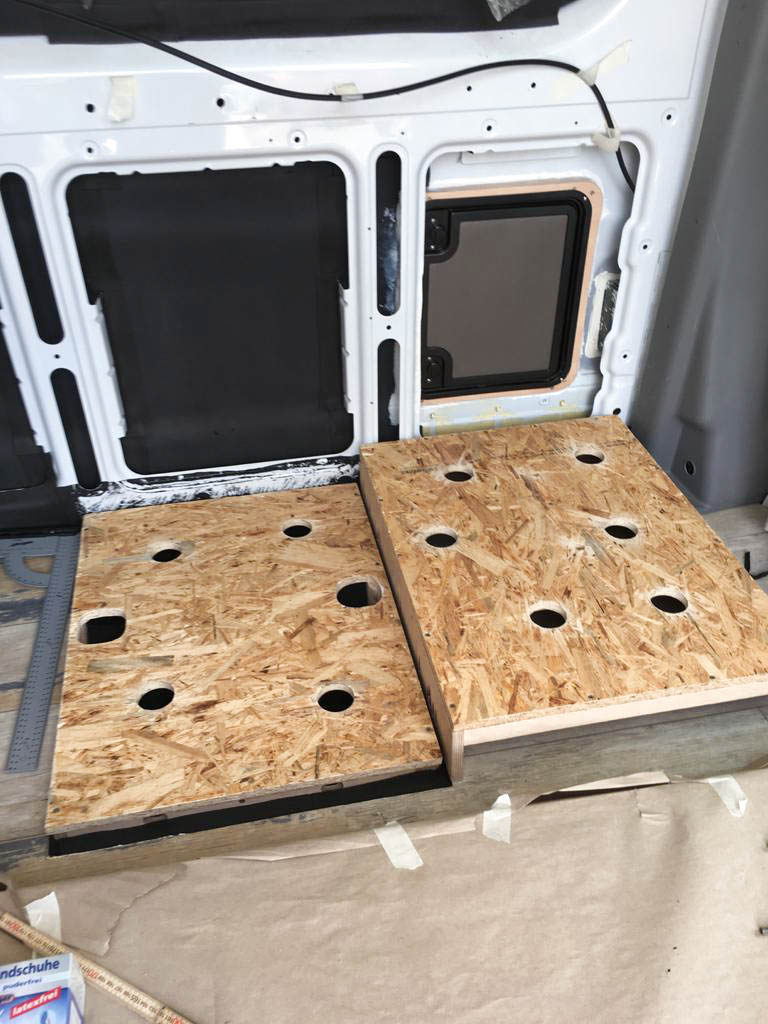 Then we glued our custom built shower tray made of stainless steel to the wooden frame and the backside bars with the construction glue Sikaflex 252i.
Before we did that though, we drilled the holes in the floor for the drainage and installed them in the shower tray.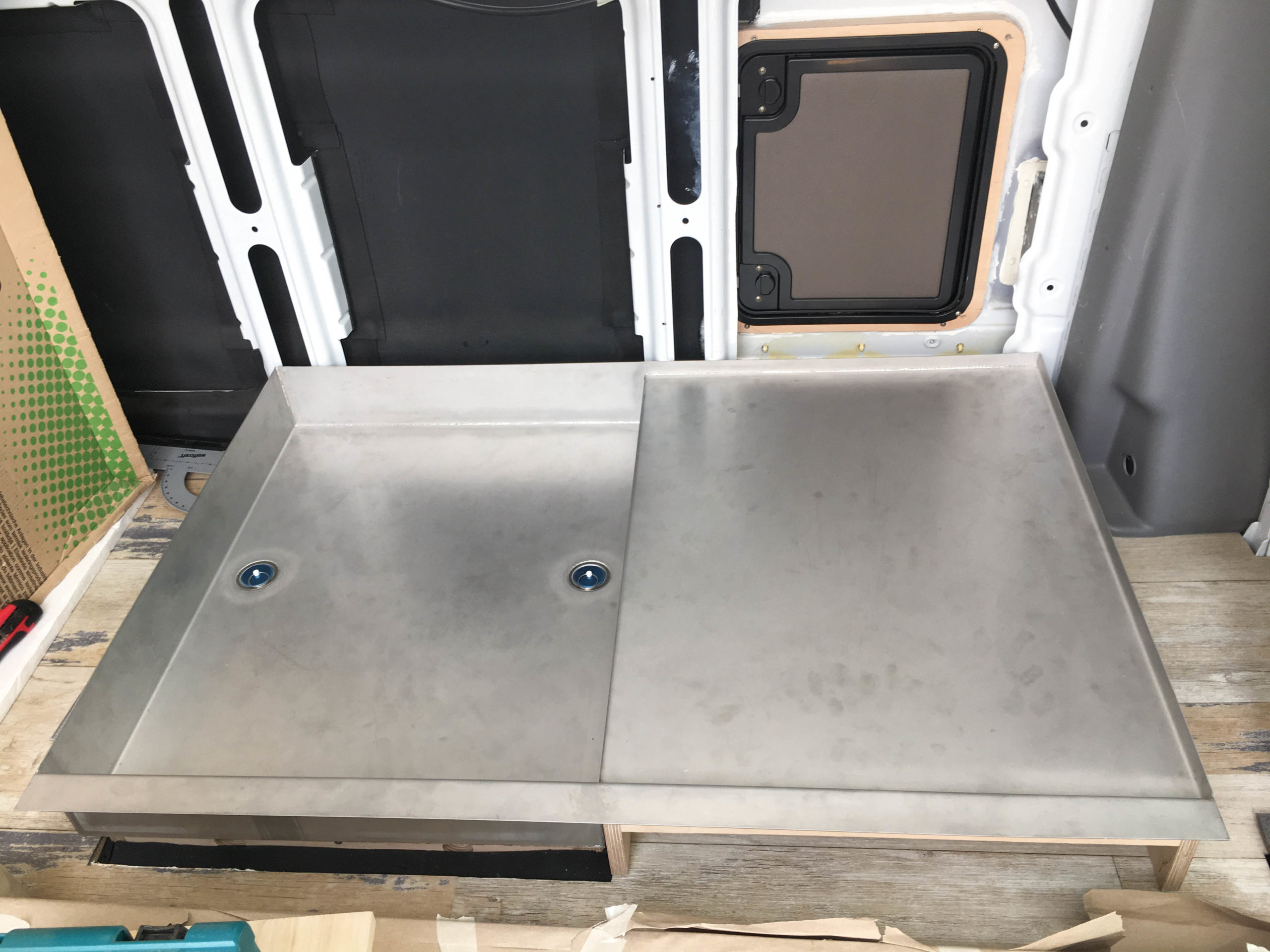 Then we built the rest of the bathroom! 😉