Tiles in a Campervan – we add self-adhesive TicTacTiles looking like subway tiles to the wall behind our kitchenette!
For the backsplash behind the kitchen unit, we use self-adhesive wall tiles from TicTacTiles. The wall tiles with a realistic tile effect and 3D-texture are great for a DIY vanbuild because they are lightweight.
Bonus-tip: They are also great for e.g. improving a kitchen backsplash in a rental apartment.
We already used the peel-and-stick wall tiles in "subway mono white" for the paneling of the sliding door.
The tiles can easily be applied to a clean surface.
The adhesive edges that overlap the wall paneling can carefully be cut with a sharp knife, this way it can be adjusted to the form of the curvature of the vehicle.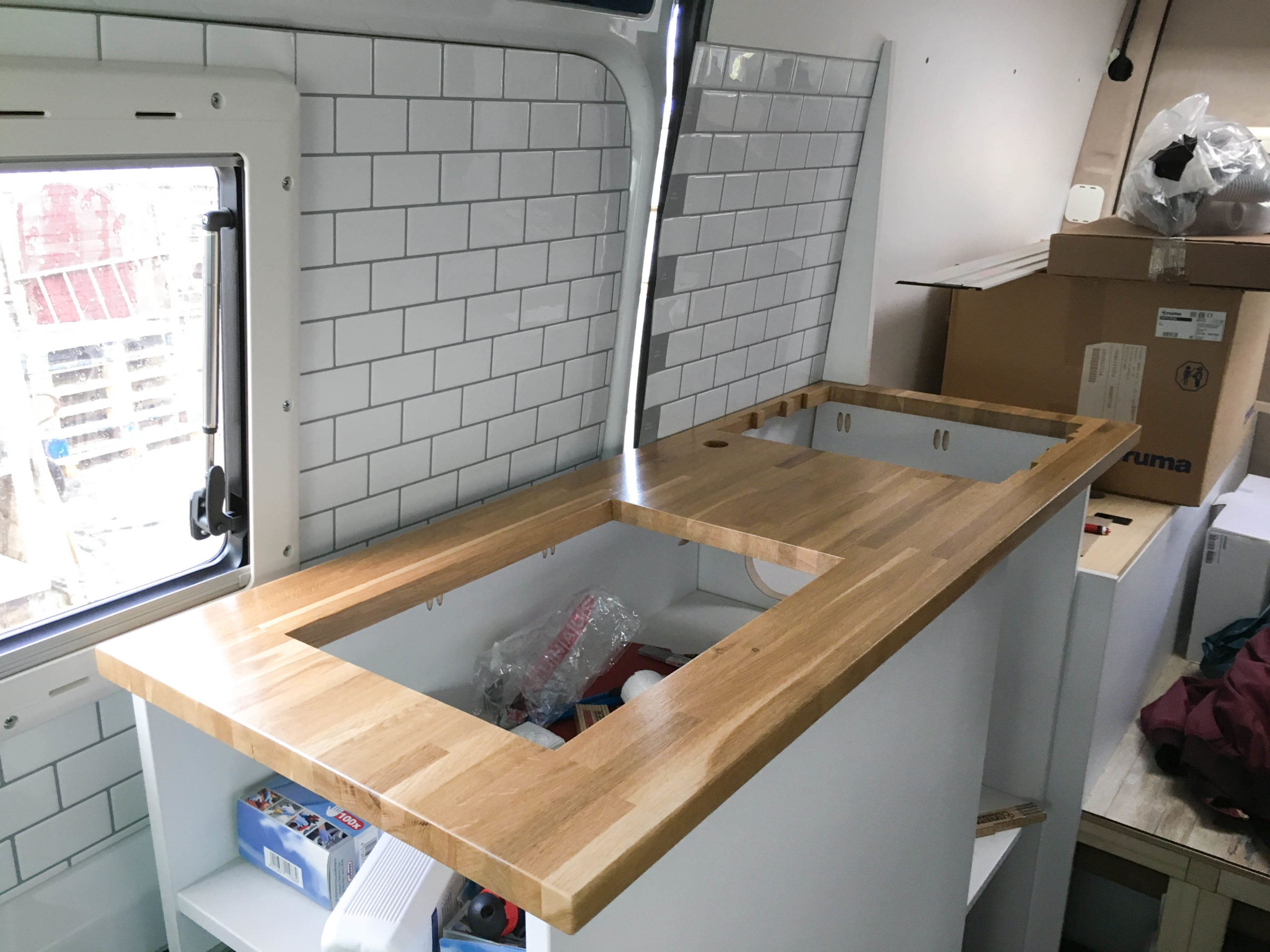 Because the tiles reach behind or rather under the countertop, we applied them before finally installing the countertop an its installations in the Camper.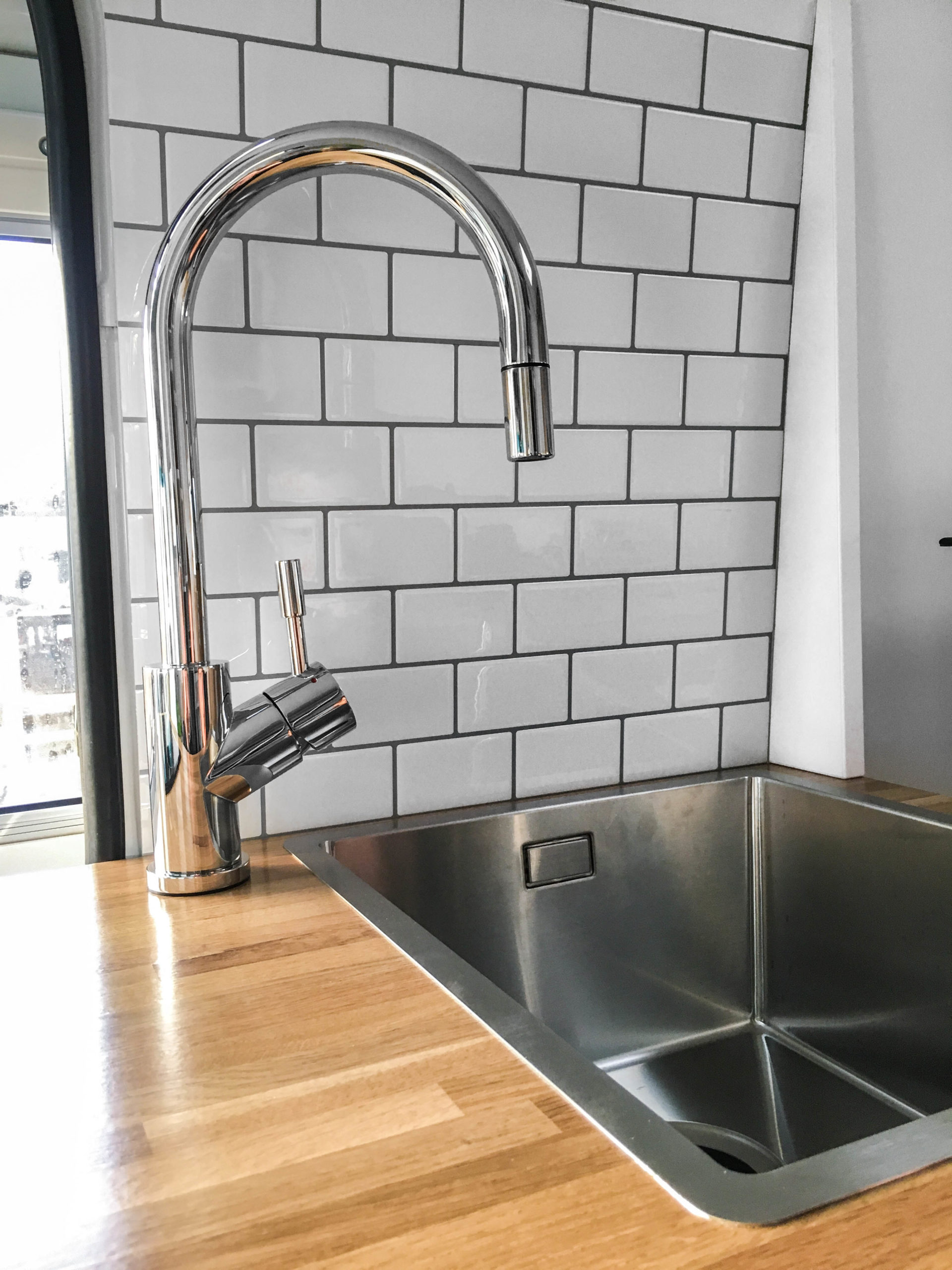 Read more about our DIY Camper Kitchen here!