Wetroom with shower and toilet in a Camper – we show the step-by-step installation of the Thetford Cassette Toilet C223-CS in the bathroom of our Sprinter Campervan!
After weighing the pros and cons of the different toilet options against each other, we chose the Cassette Toilet C223-CS from Thetford.
The Thetford toilet model C223-CS with a toilet bowl that revolves 180 degrees on the base and locks into place by simply pressing down on the seat is made of light plastic material with an electric flush system, measures only 534 x 394 x 580 mm with a sitting height of 492 mm and net weight of 7,2 kg. To easily remove the 18 liter waste tank we installed the Service Door Model 3 in black. The Door is made of plastic material, it's water resistent, UV-resistent and with the push-lock you can easily open and close the door.
Installation Cassette Toilet Thetford C223-CS
The delivery of the toilet includes a template to help draw the holes for the wall bracket. The bracket is fastend with three screws to the inside of the wall and the toilet is hooked to the bracket or wall.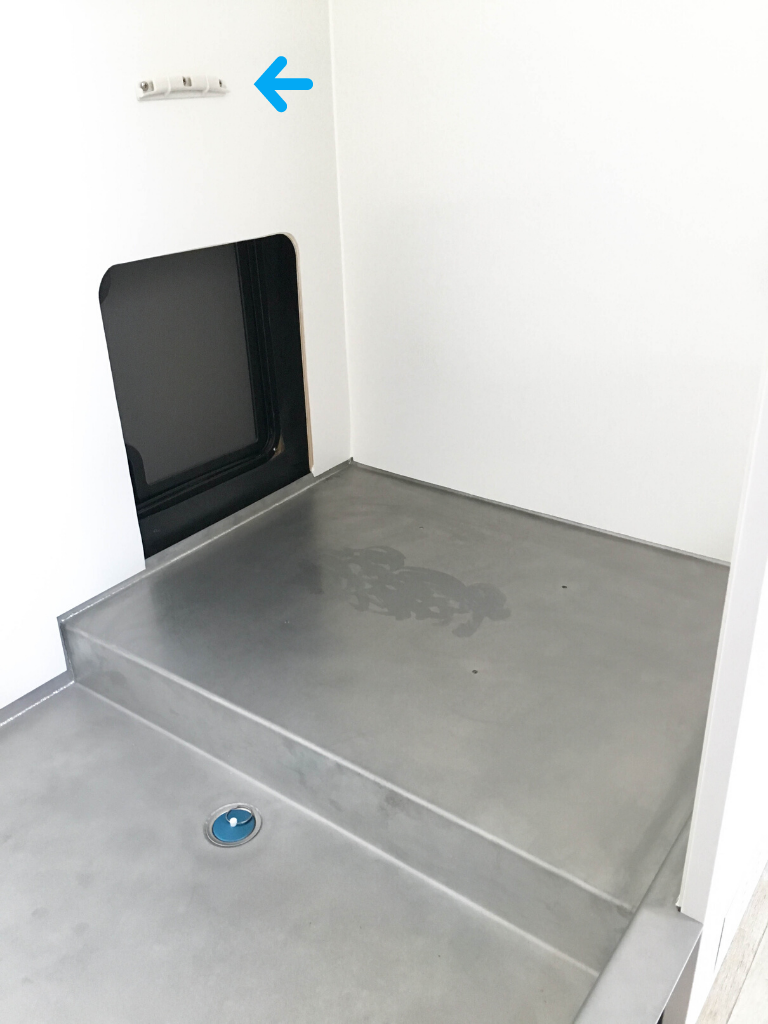 We installed the toilet with Sikaflex 252i – but only additionally to the screwing.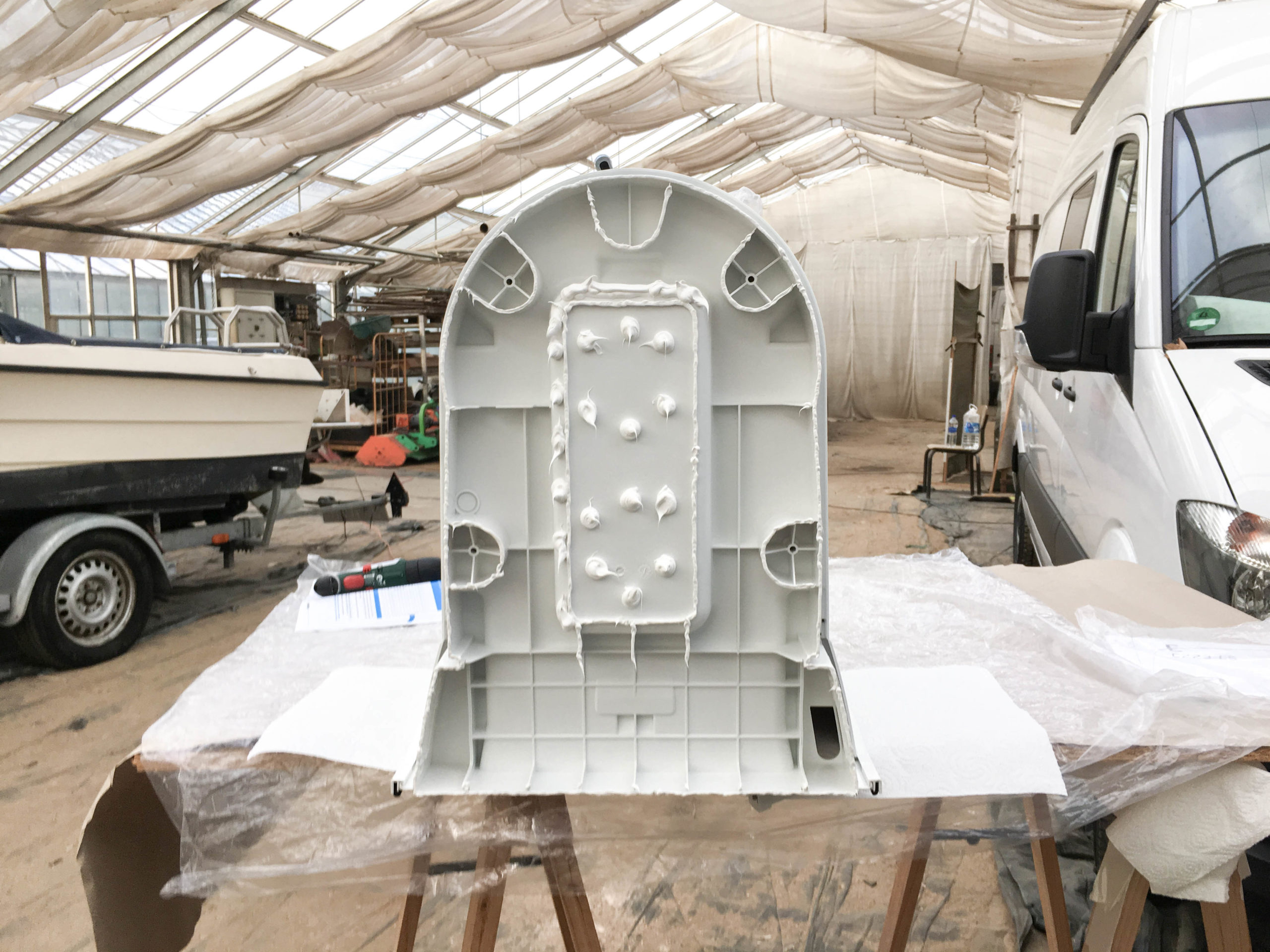 Regularly the toilet is just screwed to the floor with four (included) stainless steel screws.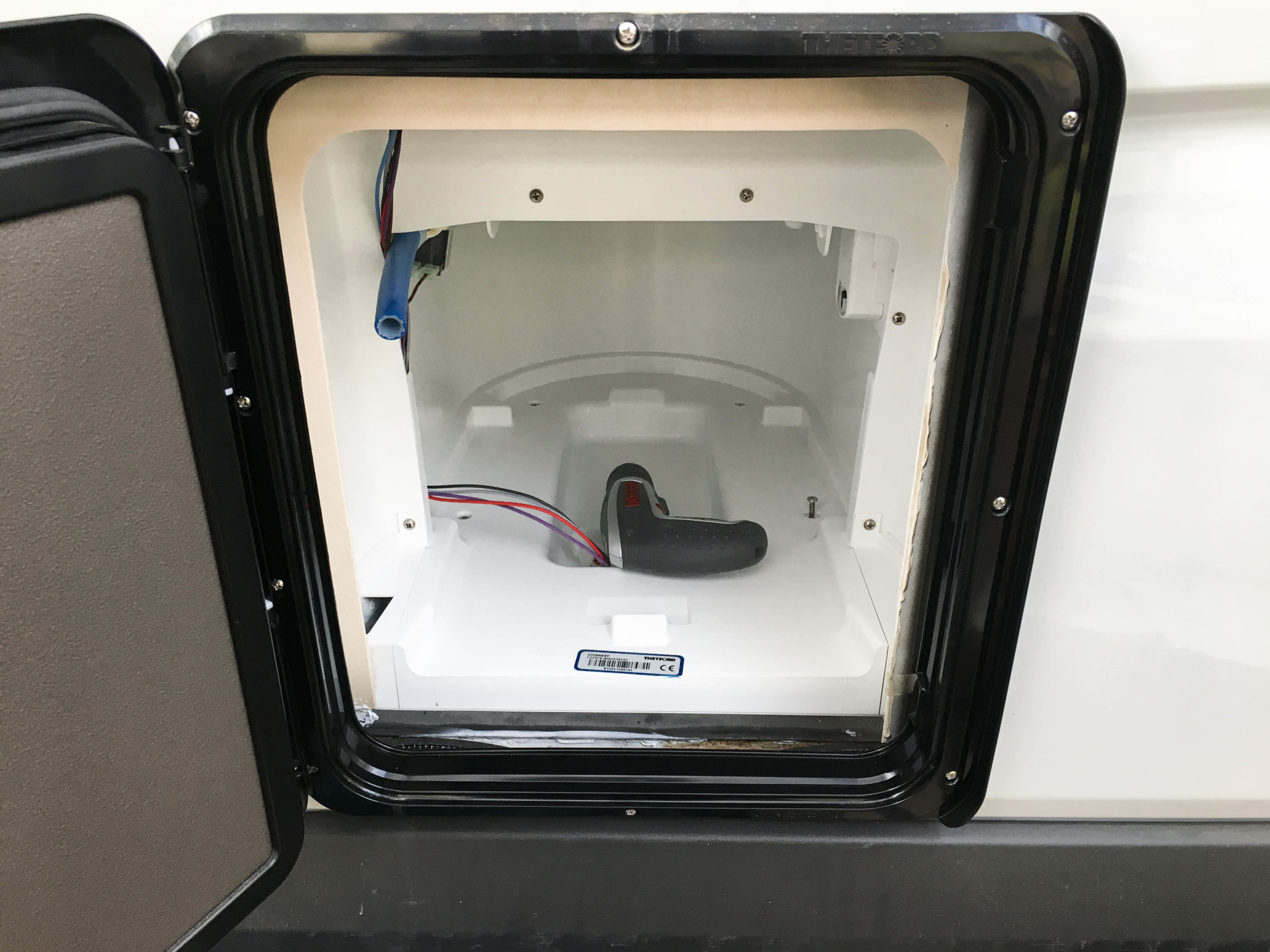 Then only the water hose has to be connected to the water and the electrical installed 😉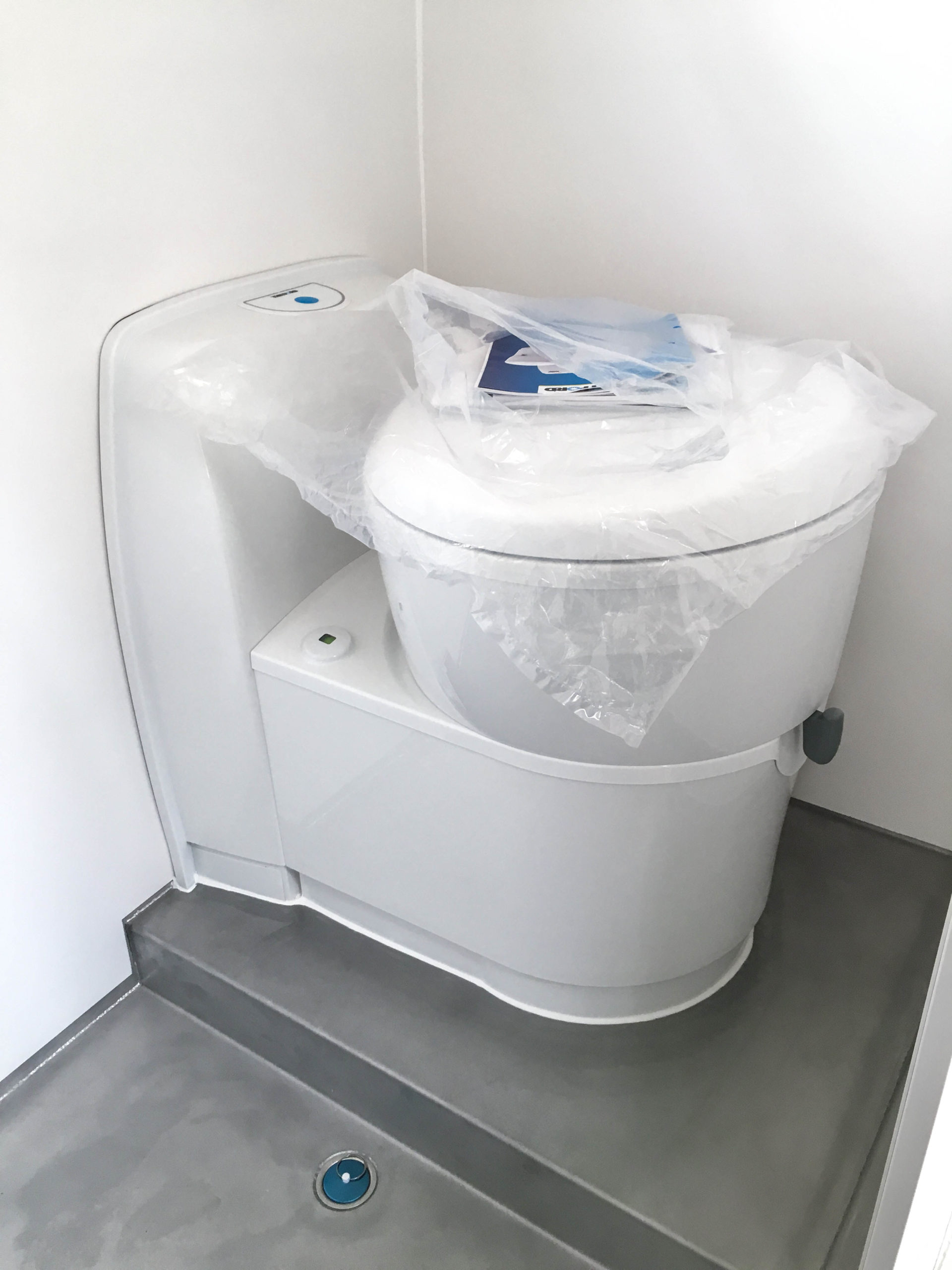 In the end we sealed the foot of the toilet with a silicone joint.
Are you unsure yet about what toilet is the right one for you and your Camper? Read more about the different options and toilet-solutions in a mobile home here! And you can also read more about the general subject of a wetroom / "bathroom" in a Campervan here!