We just wanted to maintain our working headlights because they were randomly screwed and glued to the roof. After removing the silicone we found a big, rusty hole! We had to find a solution for this.
Our Sprinter was already equipped with two rear working headlights. The two headlights were working great, but we did not like how they were attached to the roof. They were raggedly, and a little crooked, screwed and caulked from the inside and outside.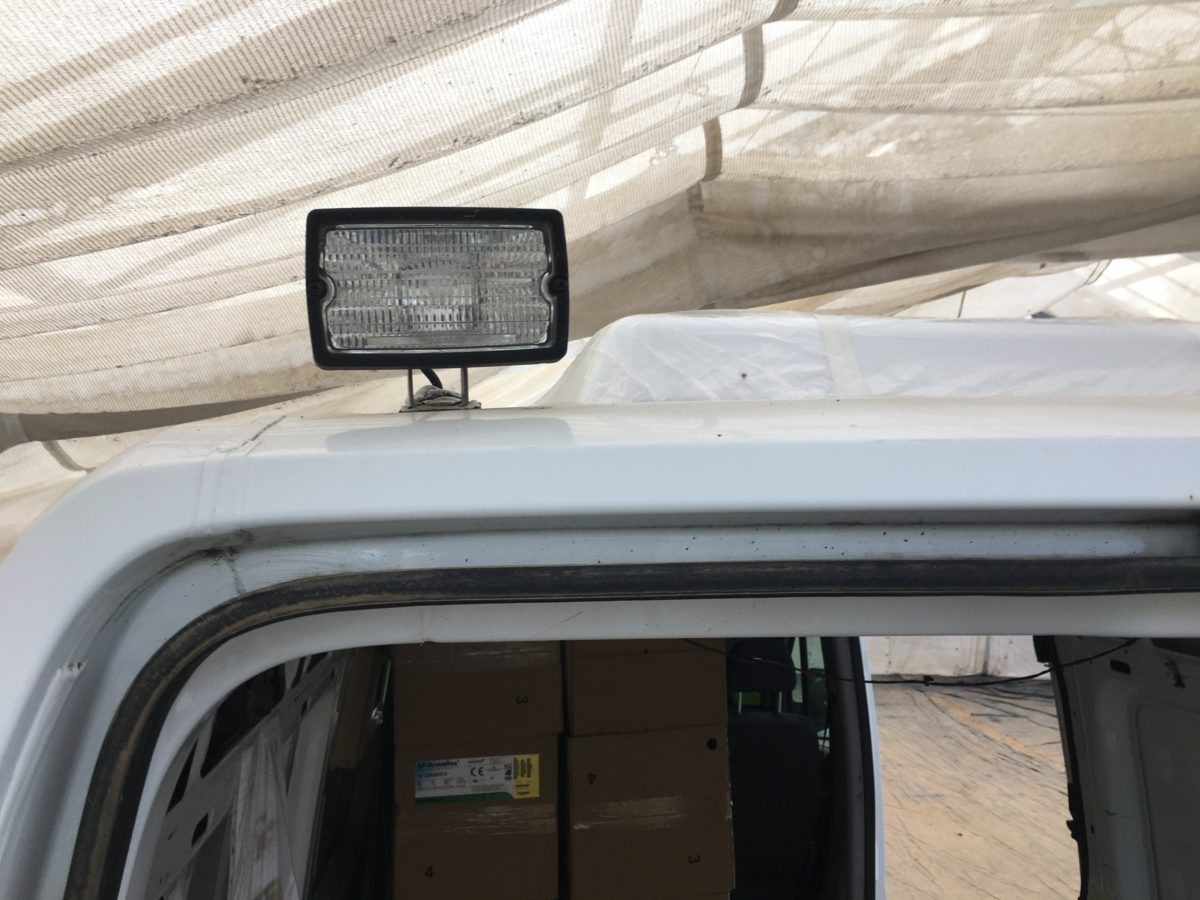 So we wanted to remove and renew the attachment. But we did not expect what we found! Holes so big and so rusty, we did not know what to do. But no problem comes without a solution!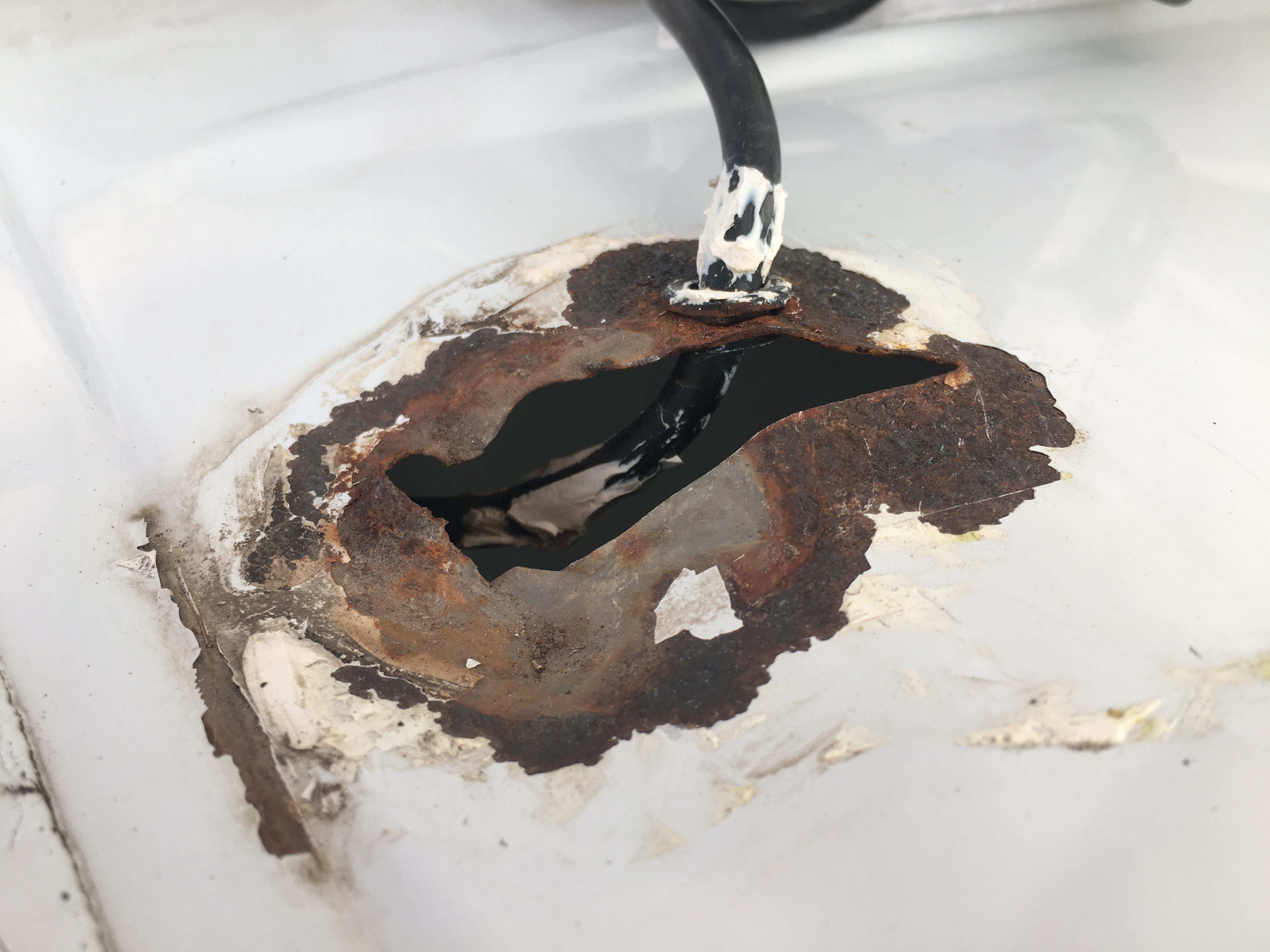 At first we removed the rust using a wirebrush for the electric dill and then finishing it off with sand paper until the plate was shining.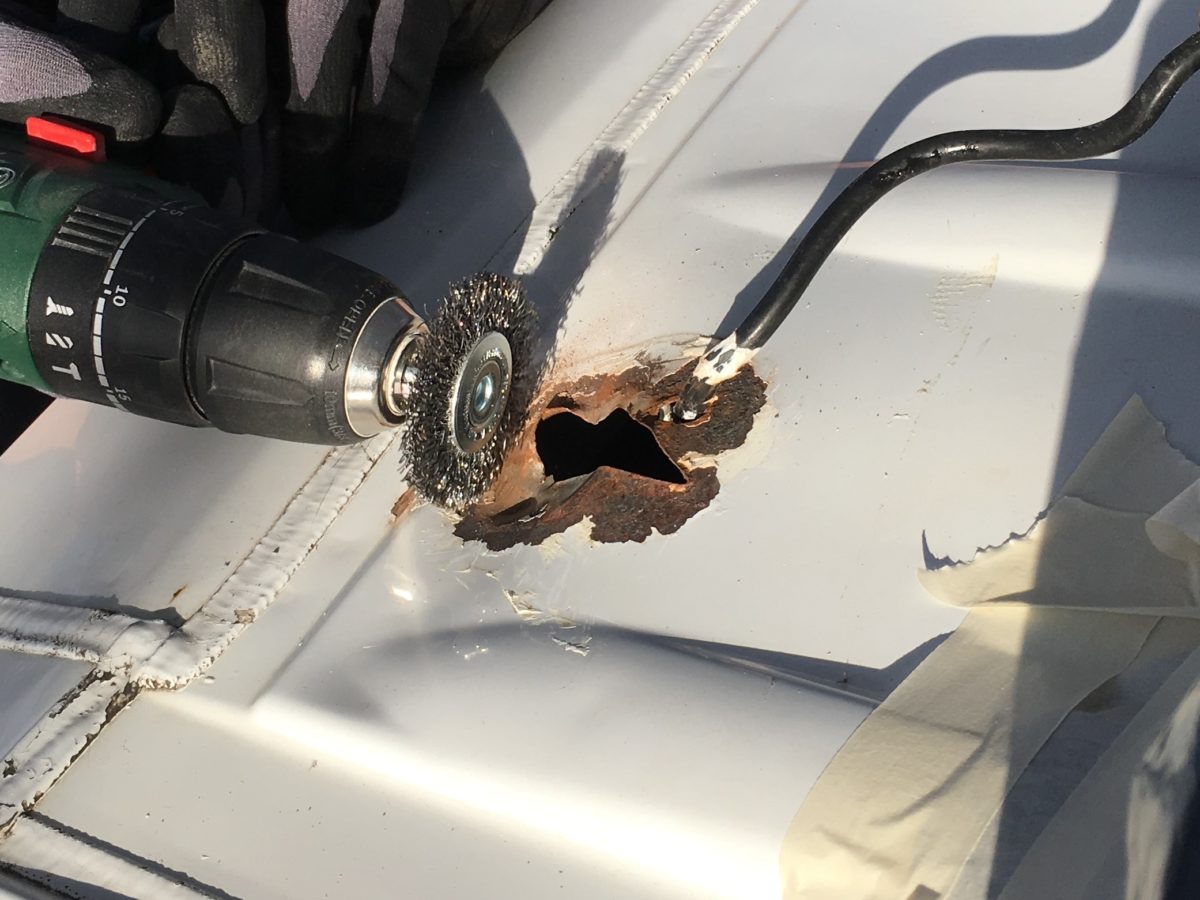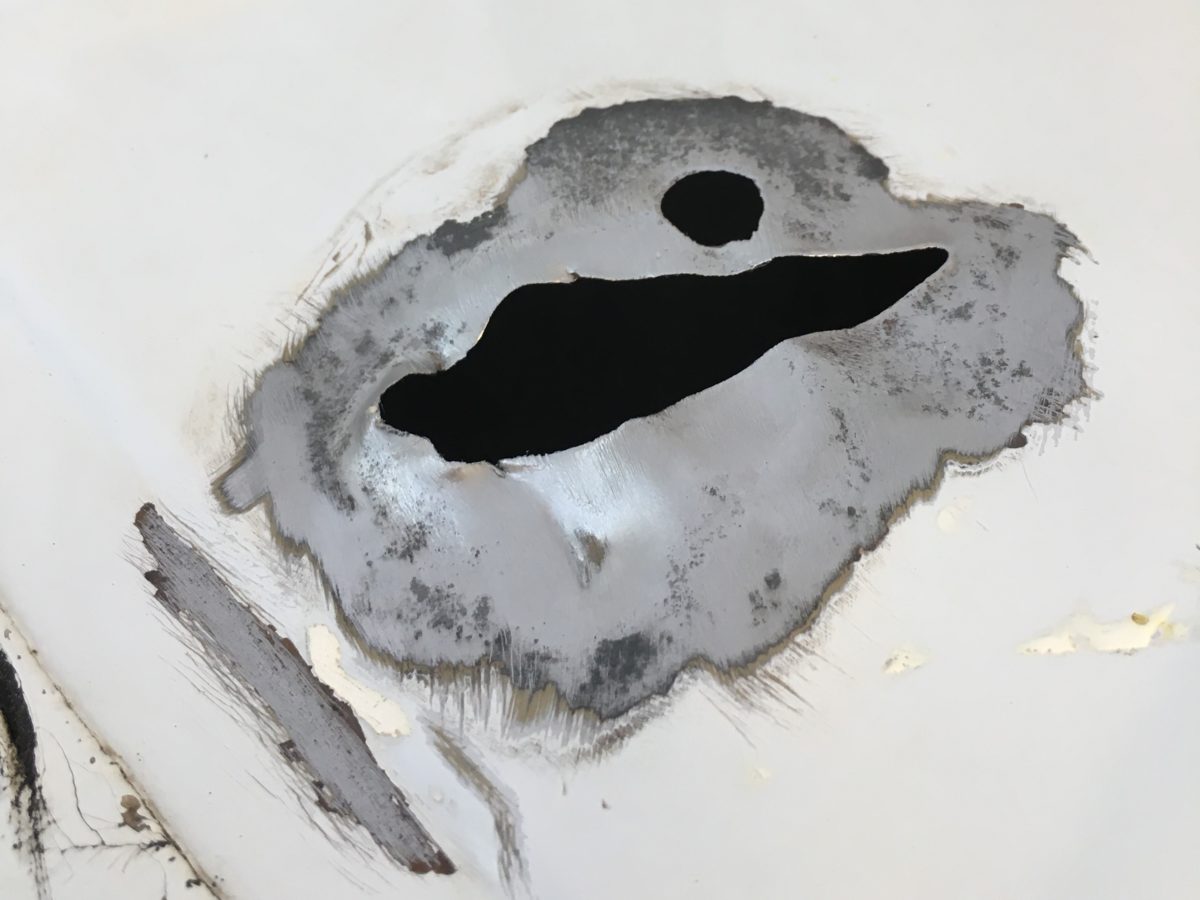 To prevent future rust, we used an undercoat on the surface, the Epoxy Primer.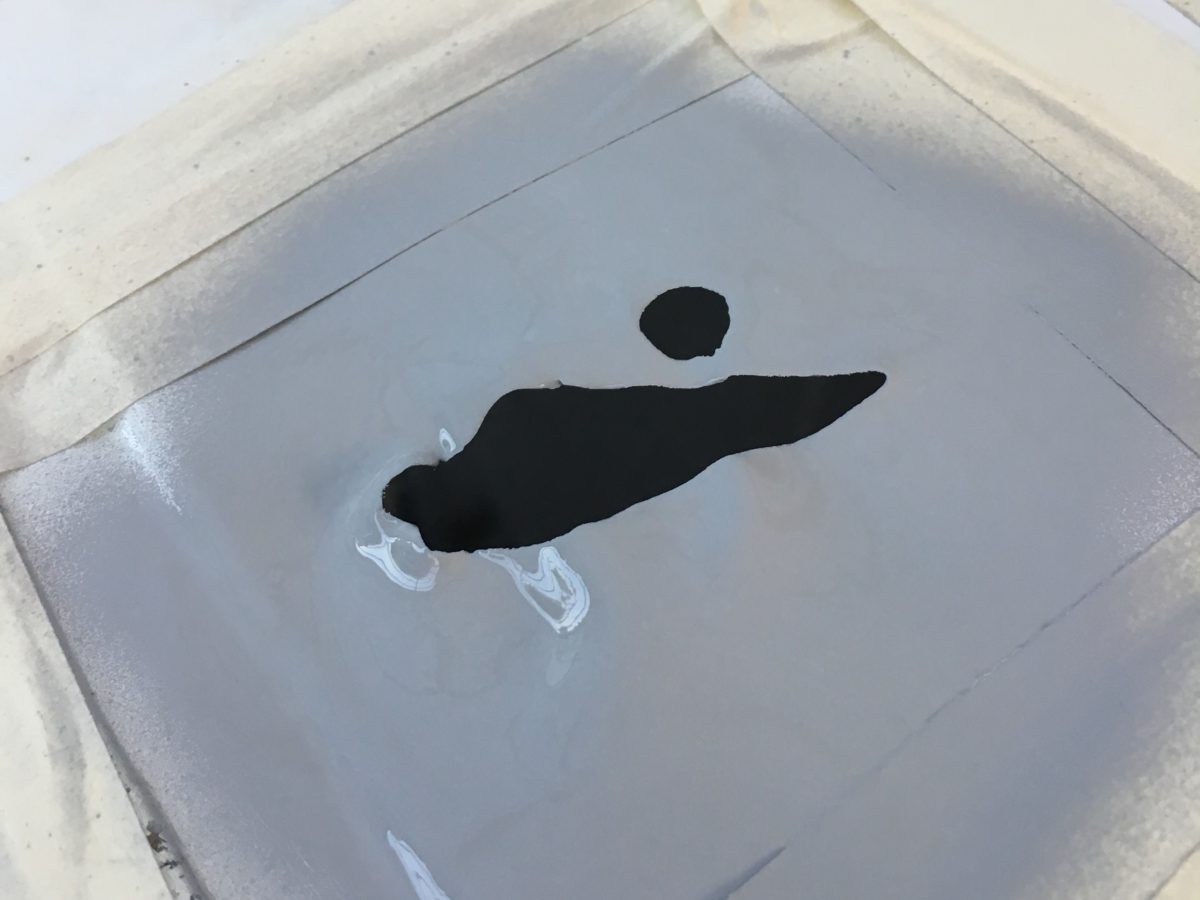 And here is our solution: With a double cable inlet we covered the hole completely. We attached it to the roof with Sikaflex 252i which is a waterproof glue for bodywork. And now that the inlet was already present, we installed new more efficient LED-working headlights.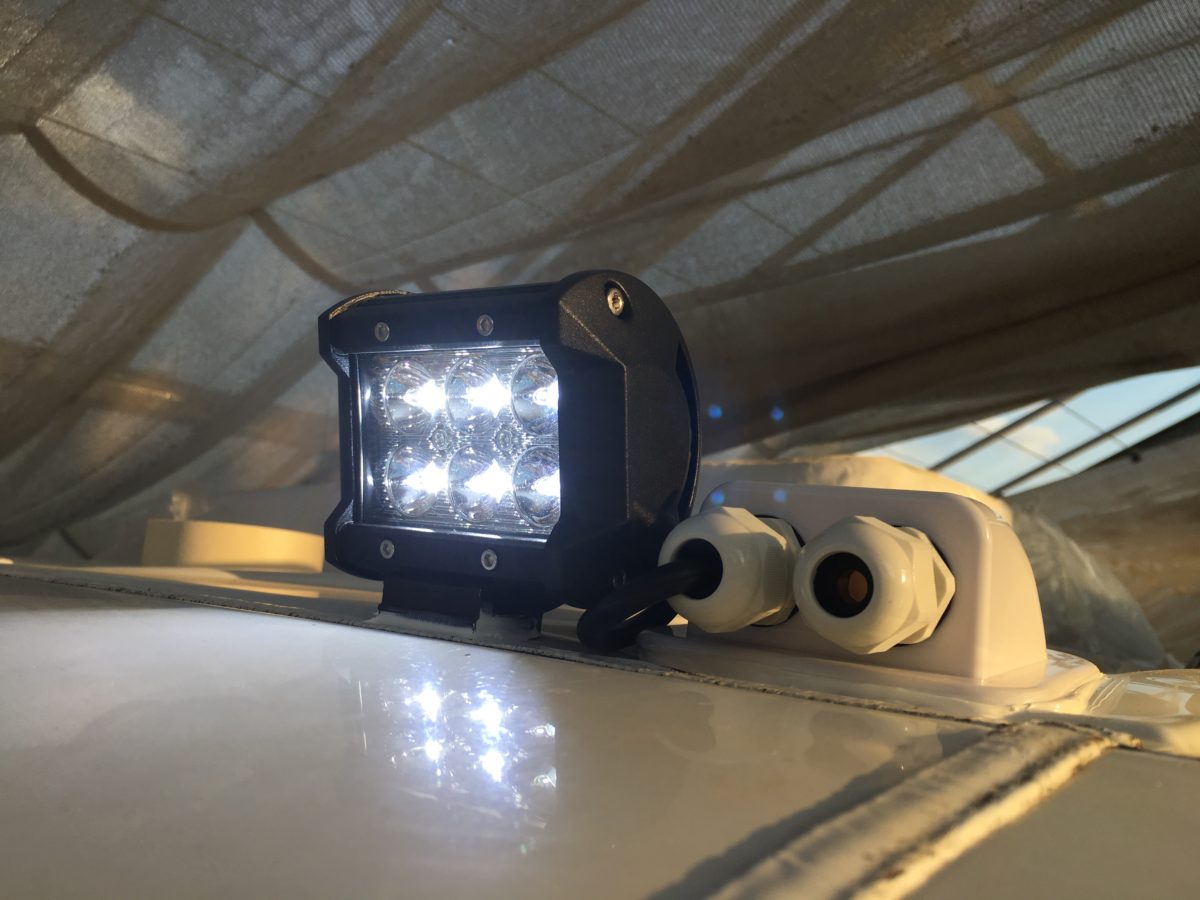 Now that we knew that the small upgrades to our Sprinter were not done as we would like them to, we also renewed the shore power inlet. Luckily we were not surprised by much rust, we just sanded off the edges and used some primer before we installed the new, chic, black shore power inlet.
The following products were used for the installation: